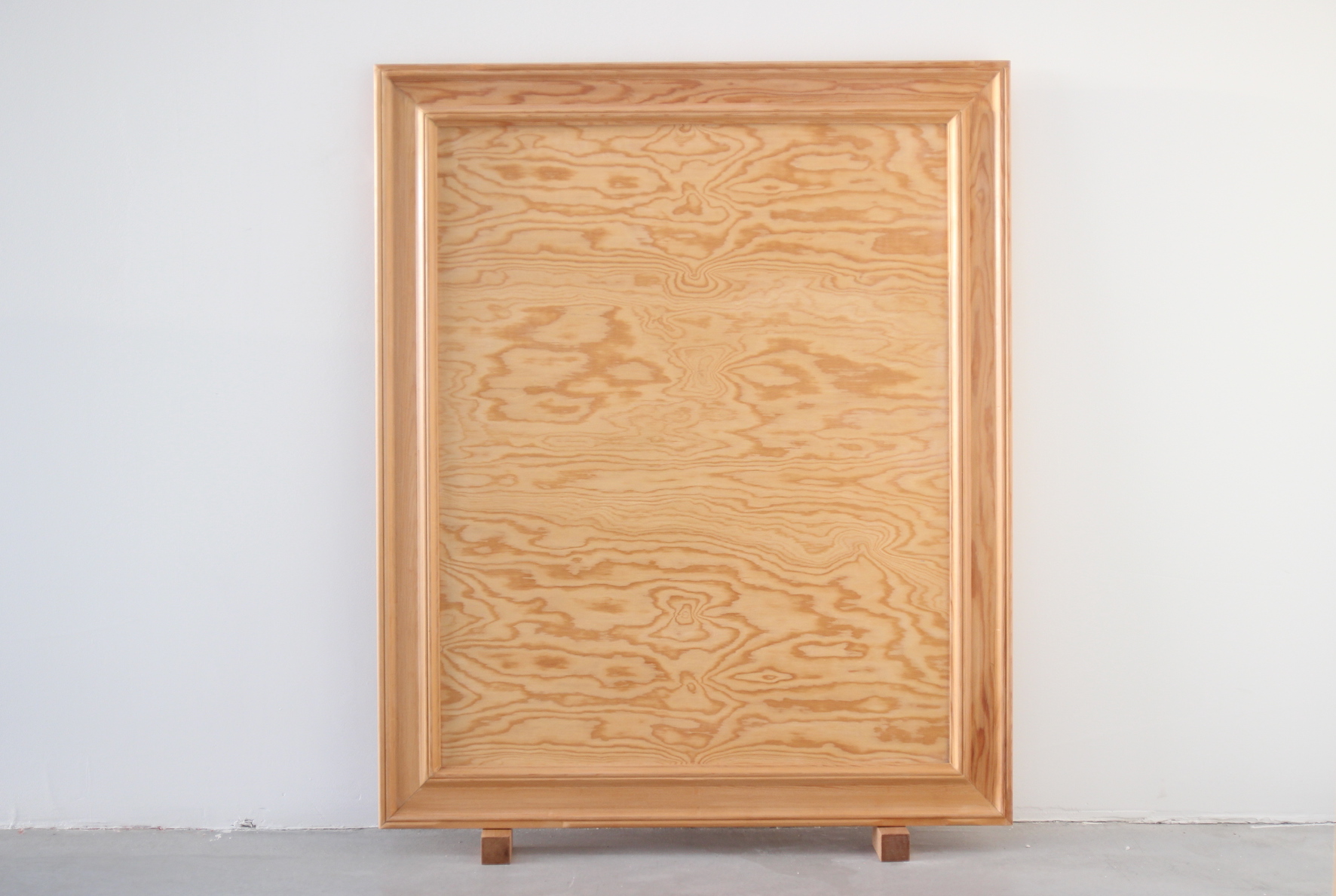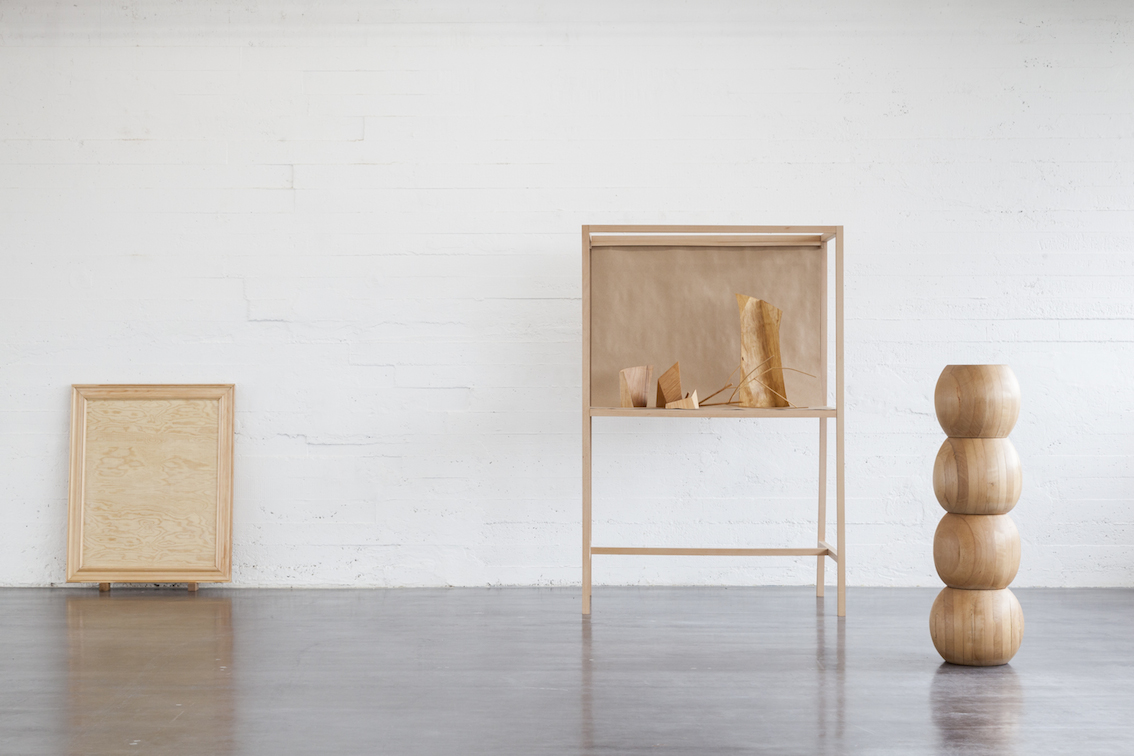 View from the exhibition Un-Scene III at WIELS, Brussels. Next to Paysage Placebo, Vitrine (film 3) Placebo and Bain de Lumière Placebo
Photo © Sven Laurent
This wooden sculpture is a replica of a work by the painter Théophile Chauvel, Paysage (1870), first designed to be used as a rehearsal prop before handling the original work during the performance Untitled Ceremony #02, then exhibited independently of the ceremony. It is part of the series of "Placebo Works".
"Placebo Works" are wooden replicas of works by other artists. Initially designed for learning the movements before performing the ceremonies, they serve the same purpose as the wooden swords used in practice sessions in the martial arts : they avoid damaging the original. They raise the question of similarity and dissimilarity, of the difference between original and copy. At the same time they have gradually acquired an autonomy of their own as independent exhibition pieces. Dissociated from the ceremonies, they form a kind of community of autonomous sculptures, while making reference to other artists. Each have an history and a different genesis. All being made of the same material – wood – these replicas create a tone-on-tone effect; paradoxically, though, this opacity invites us to look deeper, to observe in greater detail. During the exhibition, some of them are on display while others are on standby in their boxes. In some cases they are on show only intermittently, coming and going like ghosts. (from the exhibition booklet, Béatrice BalcouM Museum, Leuven, 2019)
Read the texts written by Daniel Blanga Gubbay (FR), Vanessa Desclaux (EN/FR) and Béatrice Gross (FR)