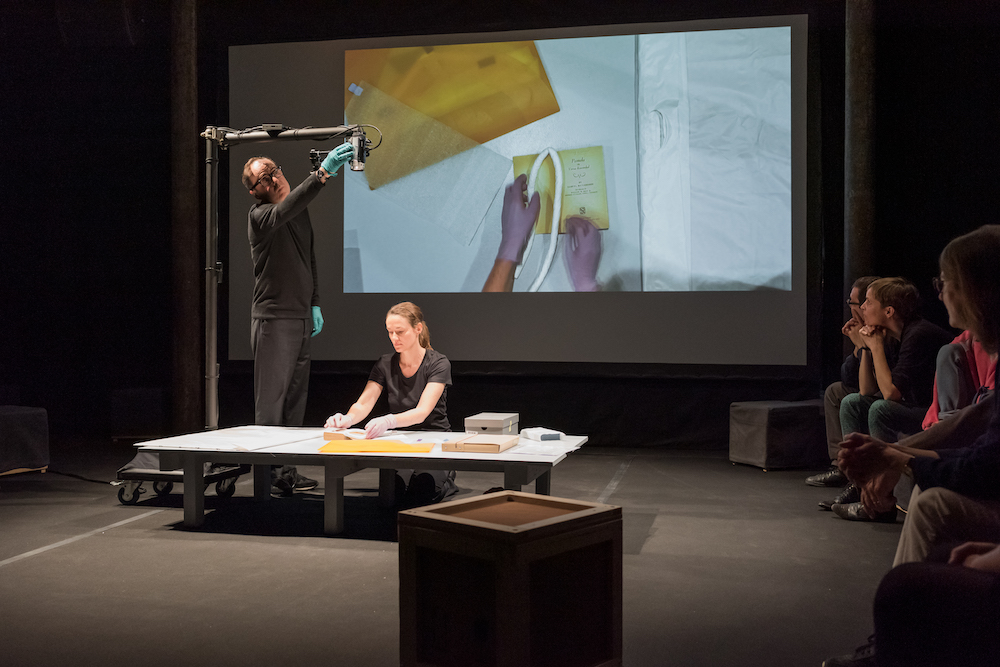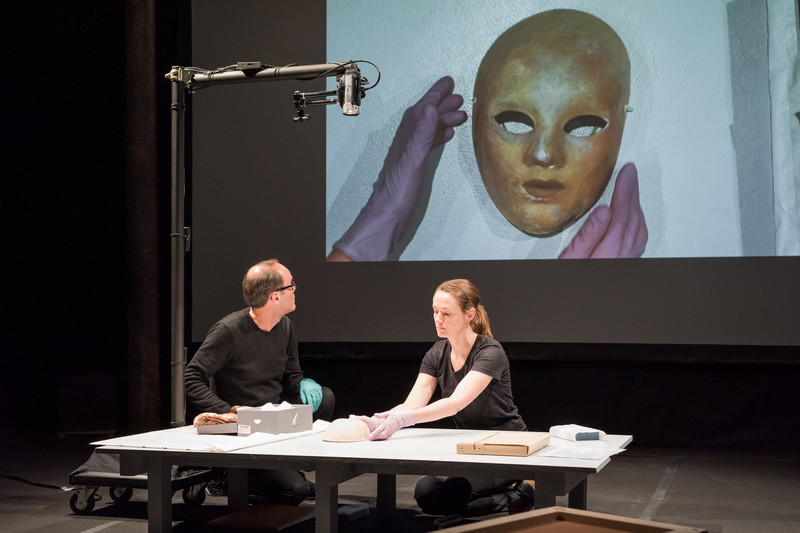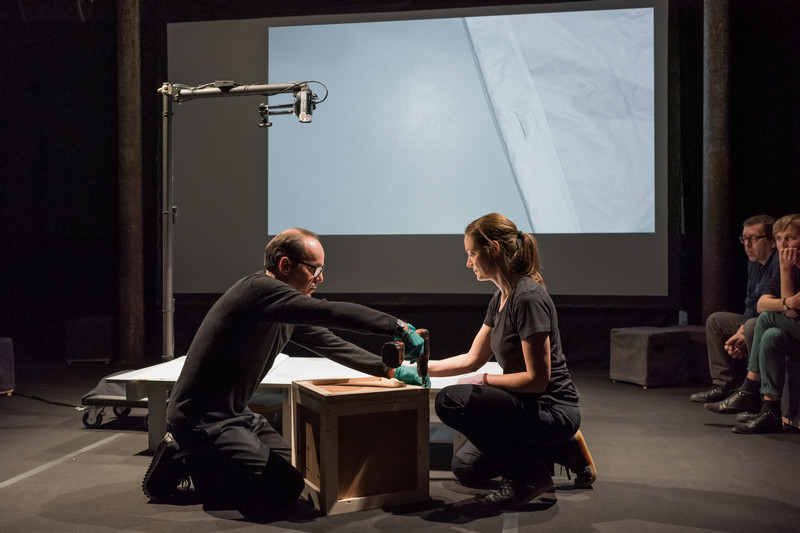 View from The Bridegroom Suites II at La Ferme du Buisson Contemporay Art Center, Noisiel, France
Photo © Émile Ouroumov, 2019
« The Bridegroom Suites II » is a project of variations based on an unfinished play by a dead artist (Guy de Cointet), by other living artists (Béatrice Balcou, Hedwig Houben and Christophe Lemaitre) who have been invited to interpret, adapt, recompose or update it. The incomplete state of the text, its various versions and the material diversity of the archives mean that other artists can now shift it into their own work. For each new edition, several variations of The Bridegroom, created by different artists follow one another during a single performance.
Les Indiens sont là - What can I do for you ? is one of these variations. After inviting to join me on stage Guy de Cointet's family members present in the public and all people who have worked near or from far with Guy de Cointet, I carry out a silent ceremony by handling the 'material' archives of both ancient / original and recent various interpretations of the play "The Bridegroom". I am accompanied and assisted by Hugues de Cointet, the nephew of Guy de Cointet, also artist and artistic advisor of the Guy de Cointet Society, in charge of the integrity of Guy de Cointet's work and its diffusion, a living archive.
Read the text by Émilie Renard, co-curator with Hugues Decointet of "The Bridegroom Suites II" (EN/FR)