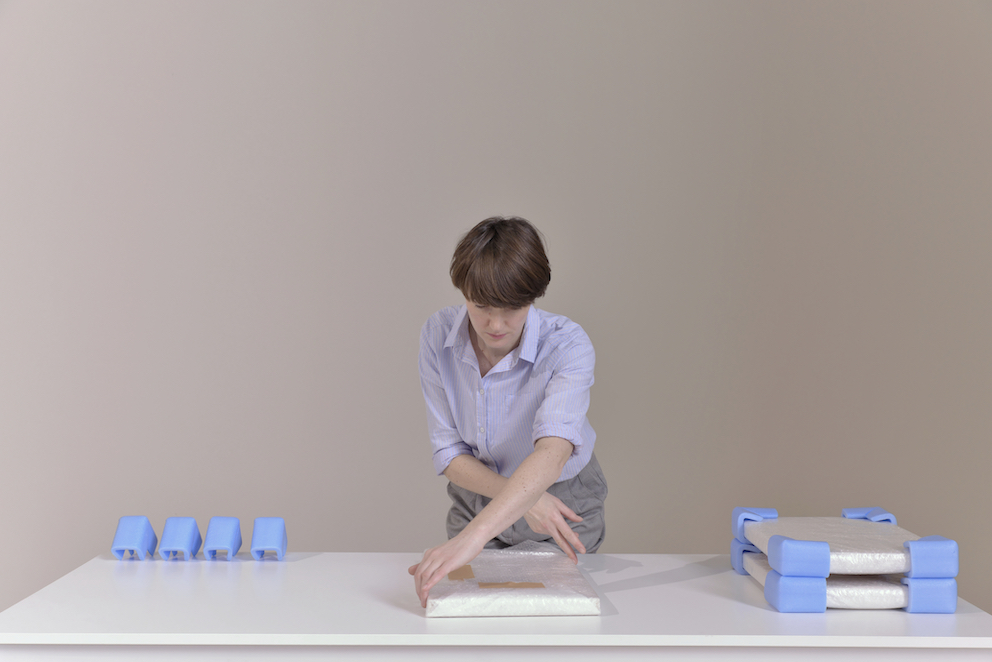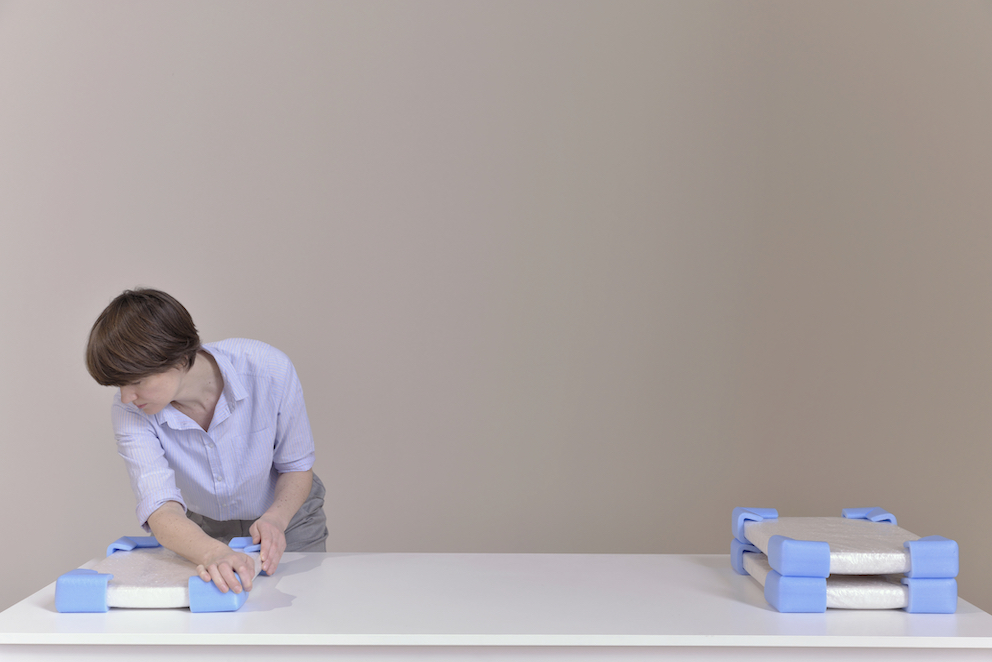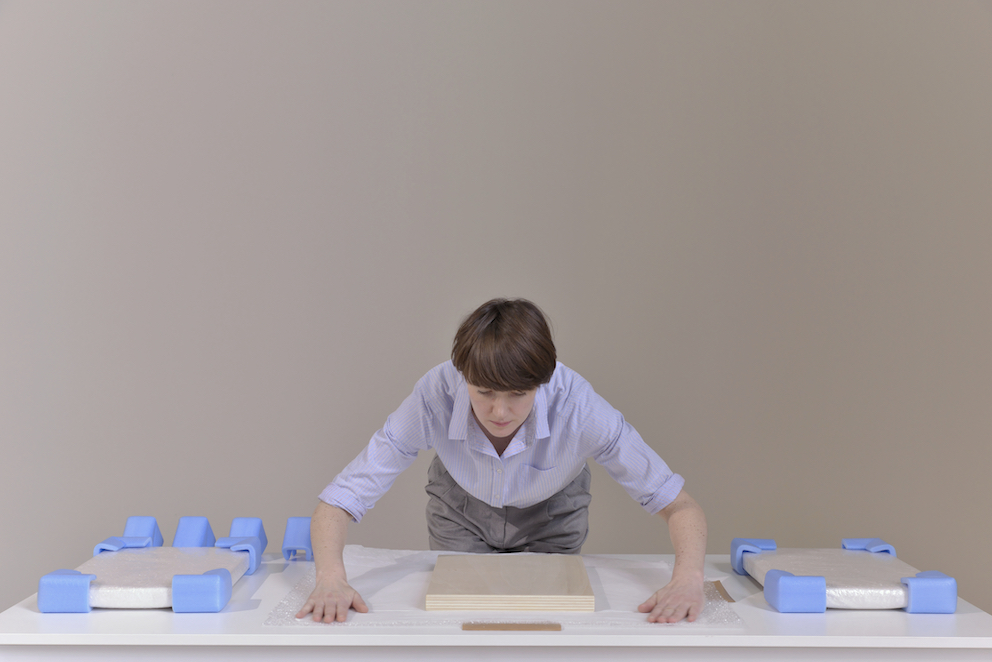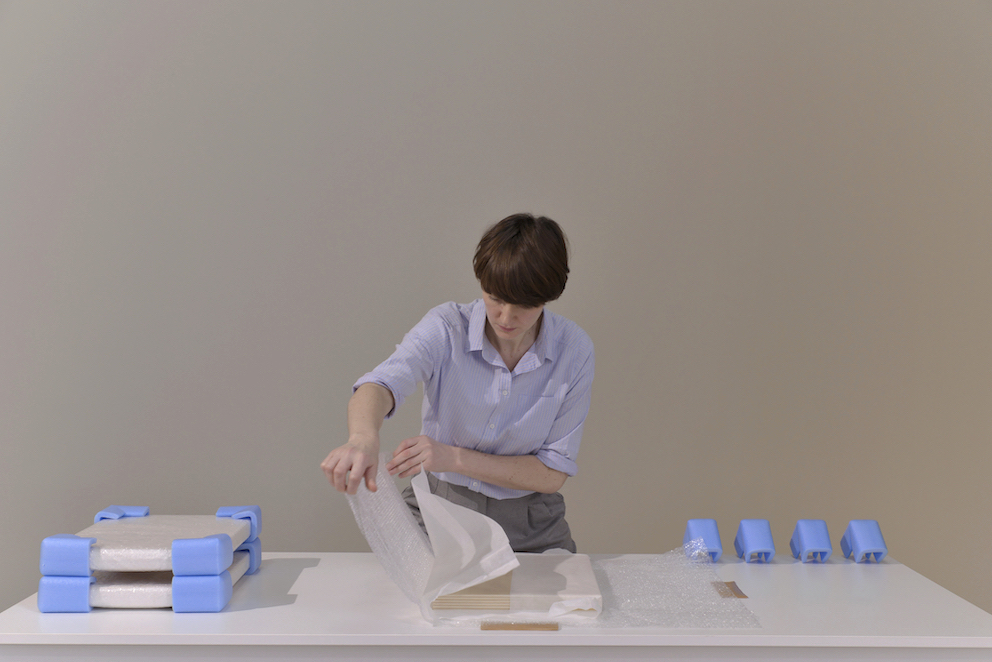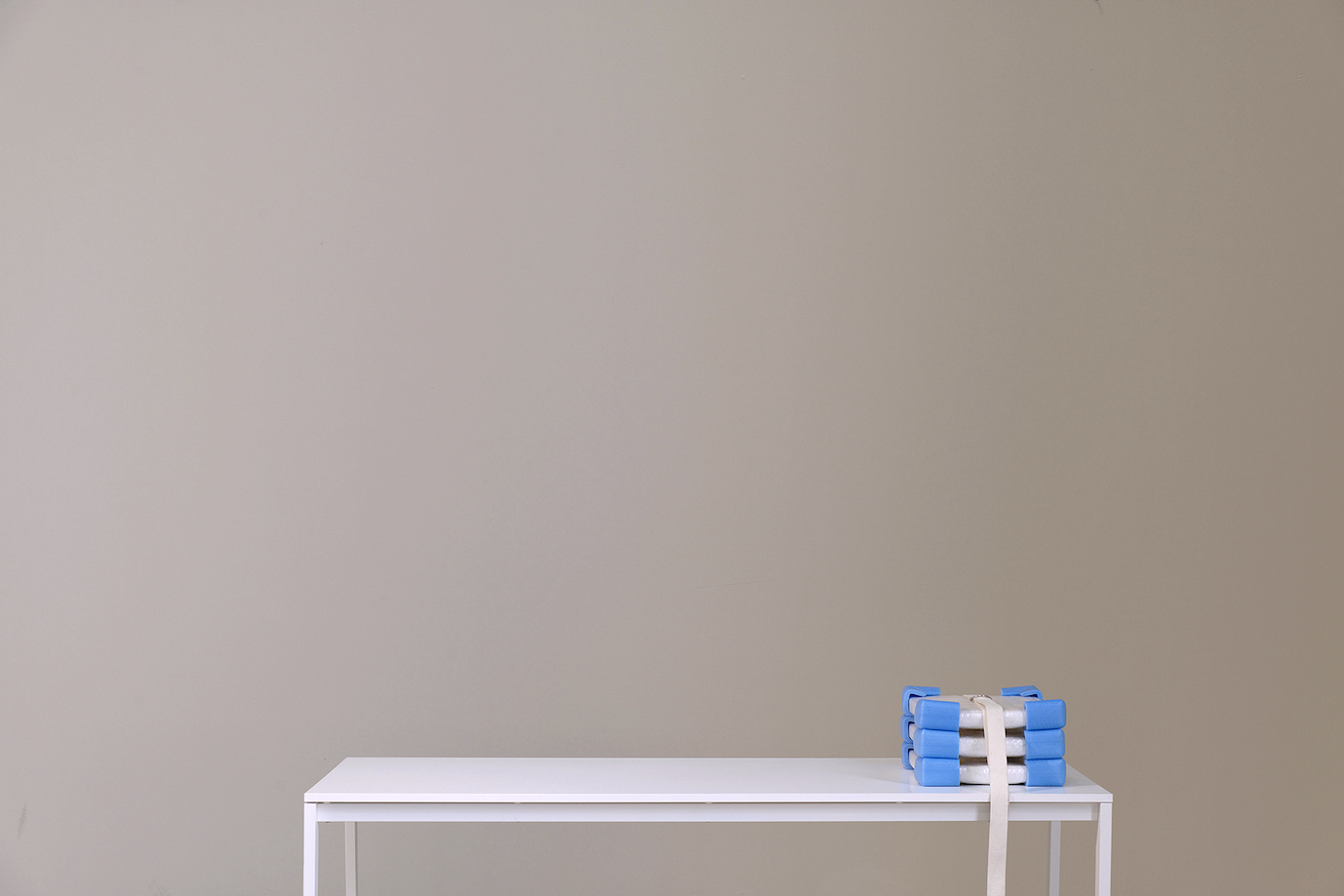 View from the exhibition Des Choses en moins, des choses en plus at Palais de Tokyo, Paris
Photo © Aurélien Mole, 2014
For the entire afternoon Balcou performed one specific activity: wrapping and unwrapping three frames in bubble wrap. Placed upon trestle tables, their corners carefully protected with foam, the frames and Balcou's actions referred to an everyday and usually hidden procedure, here executed as a precise loop that accentuated the delicate movements involved. Transforming the work of the art handler into a performance, Balcou gracefully moved from one end of the table to the other, rhythmically shifting the frames back and forth (…) Vanessa Desclaux in Afterall.